About the Journal
Aims and Scope
Managing Global Transitions (MGT) is a quarterly, scholarly journal that covers diverse aspects of transitions and welcomes research on change and innovation in increasingly digitalized and networked economic environments, from a societal, organizational, and technological perspective. MGT fosters the exchange of ideas, experience, and knowledge among developed and developing countries with different cultural, organizational, and technological traditions. MGT invites original scientific, research, and review papers advancing the field of transitions in societies, organizations, and technologies.
Topics
Transitions in societies
Geo-political transitions, transition experiments, pathways and mechanisms
Social, demographic, cross-cultural, ethical, geo-political and security aspects of transitions
Social change, prosperity, wellbeing, happiness
Policy making, government regulation, social responsibility
Knowledge-based society and world futures
New and emerging metrics for measuring, assessing and evaluating societal transitions
Transitions in organizations
Organizational analysis and design, modeling, developments and changes in organizational learning and behavior
International strategy and strategic alliances, networked businesses and operations
Entrepreneurship and leadership, decision making
Knowledge sourcing and innovation management, personal development, education and training, international HRM
Business systems and business models
Connective intelligence and collective intelligence in organizational behavior
Transitions in technologies
Managing technological/organizational change and innovation
Technology networks, technology transfer benefits and risks, technology acquisition and diffusion
Smart technologies and development discontinuities, renewable sources and sustainability
Digitalization, IoT, ICT, cybernetics, forecasting
Technological traditions, strategic surprise and response systems
Studies that promote understanding of the dynamics of socio-technical systems change
Science and technology policy that fosters transformative advancement
Modeling technological change in VUCA (volatile, uncertain, complex, ambiguous) environments
The Journal is indexed/listed in:
The Journal is archived by the National and University Library of Slovenia.
Editorial Office
University of Primorska, Faculty of Management
Izolska vrata 2, 6000 Koper, Slovenia
mgt@fm-kp.si
www.mgt.fm-kp.si
---
Published by
University of Primorska Press
Titov trg 4, 6000 Koper, Slovenia
zalozba@upr.si
www.hippocampus.si
---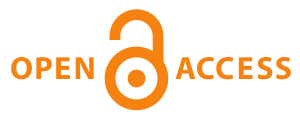 Managing Global Transitions is an open access journal distributed under the terms of the Creative Commons CC BY-SA 4.0 licence. All articles are freely and permanently accessible online immediately upon publication, without subscription charges or registration barriers. Readers are allowed to read, download, copy, distribute, print, search, or link to the full texts of all articles and to use them for any other lawful purpose. No article submission or article processing fees are charged.